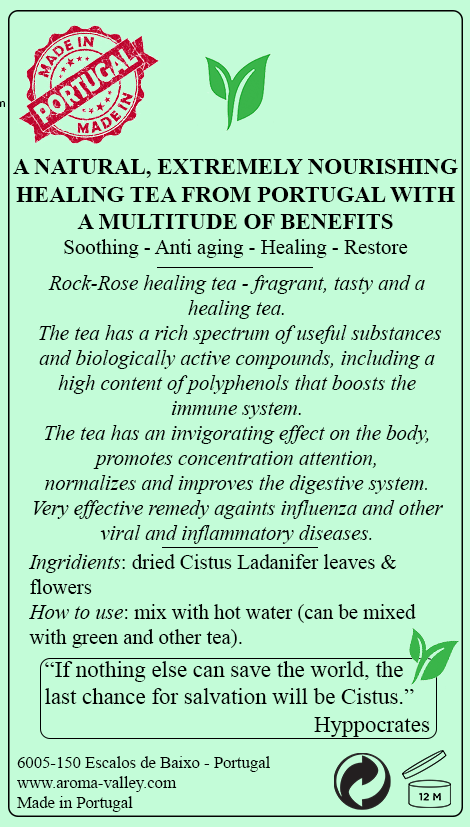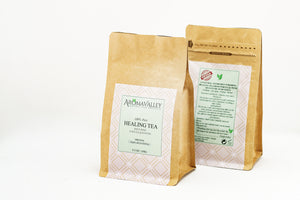 Share
"Rock Rose" Healing Tea 5.3oz | 150gr
Quantity:
"Rock Rose" Healing Tea
Fragrant, tasty and a healing drink. It is brewed as an ordinary tea, and you can make an infusion with warm or cold water, then all biologically active substances are saved and the drink becomes super useful. The plant has a rich spectrum of useful substances and biologically active compounds, including a high content of polyphenols (flavonoids and tannins). These are the same antioxidants that make red wine and green tea useful. In terms of their qualitative composition and quantitative content of polyphenolic compounds, Cistus is richer than green tea and red wine. The active ingredients of the Cistus neutralize the active forms of oxygen that damage the cells of the body and have a powerful antioxidant effect, as a result of which it is used as a natural anti-cancer, anti-bacterial and anti-inflammatory agent. Cistus tea is recognized as a very effective remedy against influenza and other viral diseases. 
Here's why we're the real deal.
Cruelty free and Vegan
Handmade Products
Clean Ingredients
Formula
Zero Dyes
No Preservatives
T H E R A P E U T I C   P R O P E R T I E S   O F   T H E    P L A N T :
​
Disinfectant;

Antimicrobial;

Fungicidal;

Anti-inflammatory;

Immunostimulator;

Anticonvulsant;

Pain reliever;

Fast wound healing;

Epithelializing (accelerating the formation of granulation tissue);

Antihemorrhagic;

Antiparasitic;

Soothing and sedative;

Anti-aging.
More Information
Studies have shown that polyphenols, like film, envelop viral protein molecules, thereby preventing the entry of influenza virus and others into the cells. Tea "Cistus" strengthens the immune system of the body, inhibits the reproduction of viruses, bacteria, and fungi, has a bronchodilator (cough), antiseptic and anti-inflammatory effect, therefore it is also highly effective in rinsing a sore throat and oral cavity in preventing caries and periodontal disease. Tea lotions and ice cubes are used as an external remedy to relieve irritation and inflammation on the skin (sunburn, acne, neurodermatitis, bites, soothes itching, are used to rejuvenate and improve skin) The tea has a tonic and invigorating effect on the body, promotes concentration attention, normalizes and improves the digestive system. Even one cup of "Cistus" tea per day increases the body's resistance to various infections and the adverse effects of the environment. It does not have any side effects and addiction is not contraindicated in children and pregnant.